News & Events
Categories
Follow us on:
Tweeted
Enjoy our Summer promotion! For a limited time only we are offering a 20% discount on all Romo Group cushions and r… twitter.com/i/web/status/1…
RT @yuvalzommer: 'Buzzy Meadow' fabric, 'Clouds' wallpaper and more from the Picture Book Collection, in collaboration with wonderful desig…
Flashback Friday: Make a stylish start to the weekend! Vardo is an effortless collection of wide-width sheers, feat… twitter.com/i/web/status/1…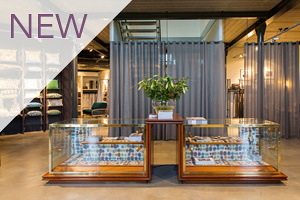 Houten Showroom Refurbishment
April 2015
The Romo Group showroom in Houten, Netherlands has undergone a complete transformation. The stylish new showroom beautifully displays the collections from all six brands.