News & Events
Categories
Follow us on:
Tweeted
RT @yuvalzommer: The year I was lucky enough to see my drawings transferred onto wallpaper and fabrics, as part of the 'Picturebook Collect…
Chapter Three: Yuval Zommer - Bark Life: Sit! Good dog. Take a dog's eye view of play time in the park with the ne… twitter.com/i/web/status/1…
RT @DesignFixUK: After and before comparison photos. Love the new wallpapers from @VillaNovaFabric with the added champagne shimmer ❤ #in…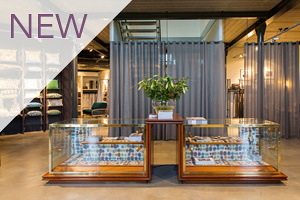 Houten Showroom Refurbishment
April 2015
The Romo Group showroom in Houten, Netherlands has undergone a complete transformation. The stylish new showroom beautifully displays the collections from all six brands.