News & Events
Categories
Follow us on:
Tweeted
Bring the outside in with our Ostara cushions, featuring an abundance of lush foliage and geometrics diffused with… twitter.com/i/web/status/1…
Playful and appealing, the Maranta collection features an array of textural checks and stripes that have a distinct… twitter.com/i/web/status/1…
Life and art meet head-on with this expressive painterly wallcovering. Temperate Wallcovering is an artistic design… twitter.com/i/web/status/1…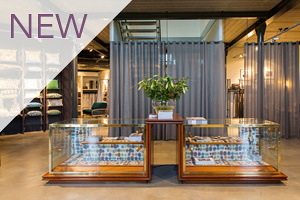 Houten Showroom Refurbishment
April 2015
The Romo Group showroom in Houten, Netherlands has undergone a complete transformation. The stylish new showroom beautifully displays the collections from all six brands.