News & Events
Articles
Categories
Follow us on:
Tweeted
Flashback Friday: Barcelona is an alluring wide-width velvet with an irresistibly, soft texture and rich sheen that… twitter.com/i/web/status/1…
RT @Romo_Fabrics: Join us in Paris! 🇫🇷 We're looking forward to introducing our new fabric and wallcovering collections! #theromogroup #rom…
Weave Wednesday: Cheer up the gloomy winters days with a playful stripe. Rubra is a contemporary multi-coloured str… twitter.com/i/web/status/1…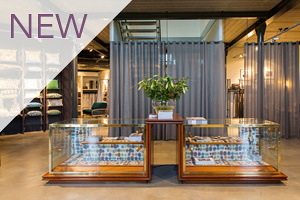 Houten Showroom Refurbishment
April 2015
The Romo Group showroom in Houten, Netherlands has undergone a complete transformation. The stylish new showroom beautifully displays the collections from all six brands.