News & Events
Categories
Follow us on:
Tweeted
Don't let the rain dampen your spirits. Feel the sunny glow from our Picturebook fabrics by Christopher Corr. Take… twitter.com/i/web/status/1…
Weave Wednesday: Opt for a stylish geometric with our Riom weave. This exceptionally, soft jacquard velvet has a su… twitter.com/i/web/status/1…
A botanical beauty. Featuring elegantly poised eucalyptus leaves designed to capture the softness of a water colour… twitter.com/i/web/status/1…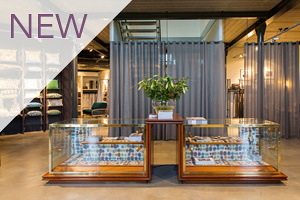 Houten Showroom Refurbishment
April 2015
The Romo Group showroom in Houten, Netherlands has undergone a complete transformation. The stylish new showroom beautifully displays the collections from all six brands.