News & Events
Articles
Categories
Follow us on:
Tweeted
For a scheme with pizzazz mix a variety of patterns in a coordinating palette. Our Scene collection is a combinatio… twitter.com/i/web/status/1…
RT @PrioryBlindsSt: With the sun high in the sky, I thought this would be the perfect opportunity to show @villanovafabric Majorelle recent…
Flashback Friday: Hayley McAfee explains 'Our Norrland collection of Prints, Weaves and Embroideries is a personal… twitter.com/i/web/status/1…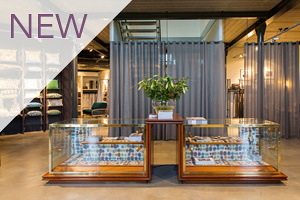 Houten Showroom Refurbishment
April 2015
The Romo Group showroom in Houten, Netherlands has undergone a complete transformation. The stylish new showroom beautifully displays the collections from all six brands.