News & Events
Categories
Follow us on:
Tweeted
Turtles in tropical seas dive and dance in the swirling seaweed, whilst fish and seahorses twist and twirl, their f… twitter.com/i/web/status/1…
Flashback Friday: Embrace the look. Huari Weaves are an expressive and textural collection of small-scale weaves fe… twitter.com/i/web/status/1…
Be inspired by wallcoverings influenced by urban textures. Take a look at our Pinterest board for ideas.… twitter.com/i/web/status/1…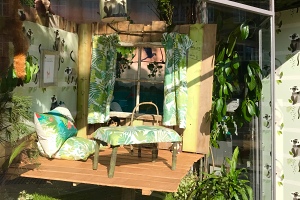 We are pleased to announce the winners of our Picturebook Window Display Competition
April 2019
Congratulations to Il Falcone, the overall winner of our star prize to Disneyland Paris. We loved their creative and witty display.