News & Events
Categories
Follow us on:
Tweeted
Buon Appetito!.. Introducing our new EasyClean fabrics. Remove stains easily using just water. Take a look.… twitter.com/i/web/status/1…
RT @velvetfoxint: Our fabric and wallpaper sample books have arrived from @villanovafabric and we've put together a little montage of compl…
Flashback Friday: Designed for the hectic demands of modern life, Atil is a practical and highly durable EasyClean… twitter.com/i/web/status/1…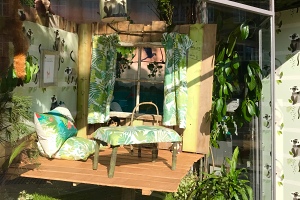 We are pleased to announce the winners of our Picturebook Window Display Competition
April 2019
Congratulations to Il Falcone, the overall winner of our star prize to Disneyland Paris. We loved their creative and witty display.