Focus 2014 London - Access All Areas
Villa Nova's new launch took centre stage in The Romo Showroom to host an 'Access All Areas' event. 'Access all Areas' is a packed programme of conversations with influential members of the design community that runs throughout Focus at Design Centre Chelsea Harbour, London. The Romo 'Access All Areas' event was concentrated on the new Villa Nova collections. With guest speaker, Sophie Robinson, stylist, TV judge and presenter, holding a masterclass on creating the perfect interior scheme, incorporating this season's key trends using Villa Nova's new feature collections.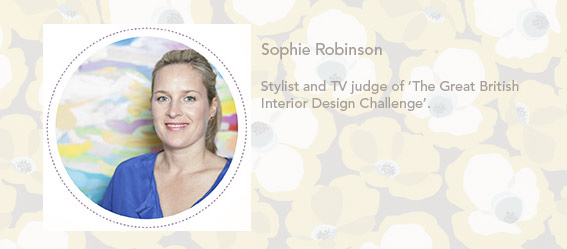 Take a look at Sophie Robinson's key trends 'Mid-Century' and 'Raw' and how to achive these looks using Villa Nova's new Collections.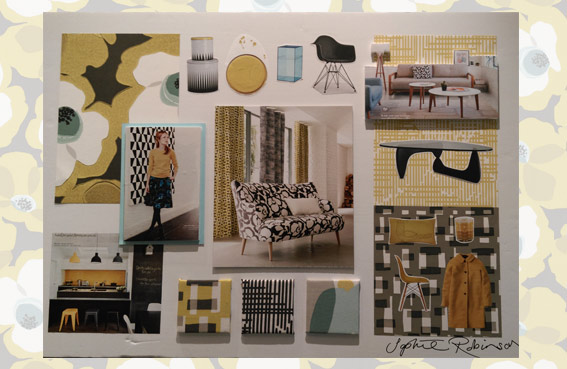 The mid-century trend goes from strength to strength with more and more interesting 1950s style furniture available. The Makela collection has a fresh, Scandinavian feel that lends itself very well to the mid-century style. Simple geometric patterns and a bold floral sit perfectly in retro yellows (quince) and black and whites adding an unexpected twist to a monochrome scheme. The Makela wallcoverings create a geometric backdrop to a room and bring necessary pattern and interest.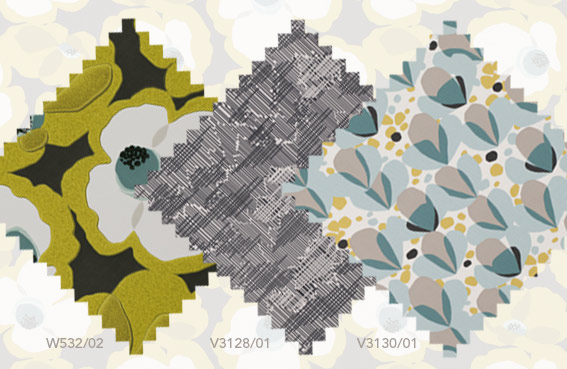 Mood boards: Feature Makela Wallcoverings and Makela Prints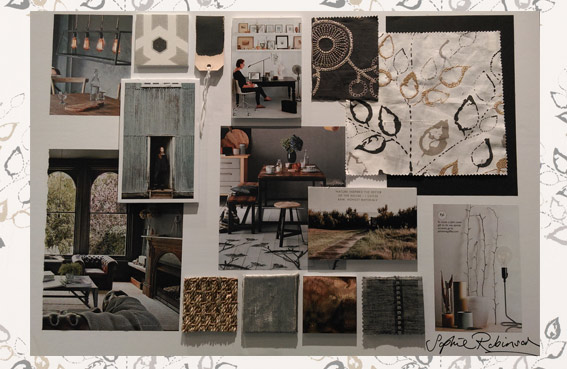 Raw finished with a luxe feel. This trend is focused on industrial and rustic materials such as metals; natural flooring, woods and exposed brick work soften with fabrics that have handcrafted elements. The Avebury fabric collection is perfect for this trend as it has handcrafted elements such as hand knotted detailing and embroideries that give this scheme a luxe feel.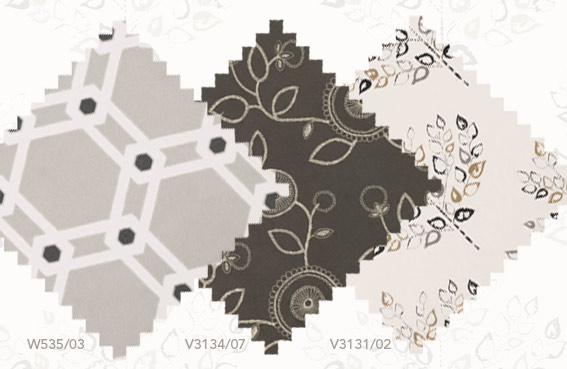 Mood boards: Feature Makela Wallcoverings and Avebury